About Us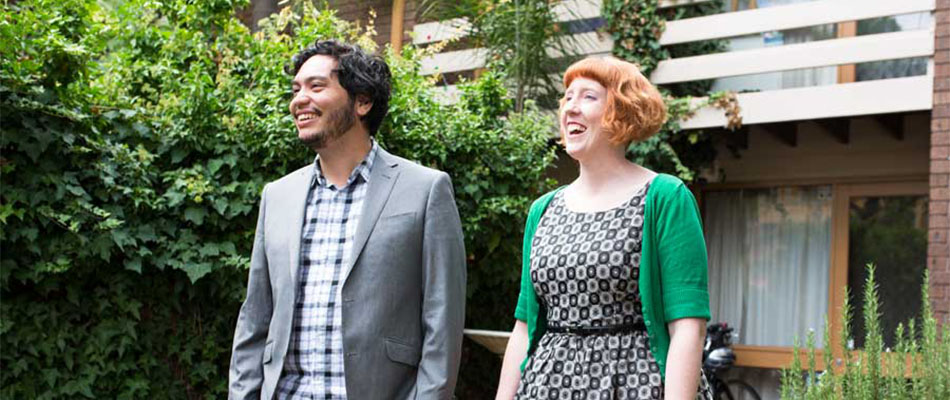 Photo Credit: Andre Castellucci, originally published in CityMag
Urtext Films is Matthew Salleh and Rose Tucker, a Brooklyn, NY based director/producer team that has created award-winning films, and award-winning commercials. We are focused on creating
honest and authentic content, with a global and cinematic scope.
Film Work
Our debut feature documentary, Barbecue, premiered at SXSW 2017, where it was picked up by Netflix for a global release. A two year journey, produced with Projector Films, the project has seen Matt & Rosie journey to 12 countries, uncovering the mysteries of the universe through the age-old process of cooking meat over fire. Global and cinematic in perspective, grand and daring in scope, the film has major production investment from Screen Australia and the South Australian Film Corporation, the film is now available on a variety of platforms.
Previously, we have produced a number of short documentaries that have played at leading Australian and international film festivals. Pablo's Villa and Central Texas Barbecue both had world premieres at the Sydney Film Festival in 2013 and 2014 respectively, and were also selected for the Melbourne International Film Festival. Pablo's Villa has also been selected for international festivals including Slamdance, Montreal World Film Festival, and even screened at the Museum of Fine Arts in Boston. Our films Pablo's Villa and Please Don't Rush were nominated for four awards at the 2014 St. Kilda Film Festival, and Pablo's Villa was also the recipient of the 2013 ATOM Award for Best Australian Short Documentary. More recently, Central Texas Barbecue was awarded 'Best Short Film' at the New York Food Film Festival.
Commercial Work
We specialise in creating commercial content with a 'real talent' focus. Much of our work can be seen as being in a portrait style; we are attempting to bring an intimately personal and honest voice to the work we do.
Matt & Rosie have won several awards for their work, and enjoy bringing their experiences as a leading international documentary duo to the commercial world. We have worked as a two person team in over 20 countries. Our specialty lies in 'small footprint' work in difficult to film places, taking on the challenges of local filming conditions, cultural sensitivities, and language. Our unique global experiences also inform our traditional TVC work in the US and in Australia.
We work with small to medium size crews, re-interpreting conventional film production processes, and working with the newest technology available to bring an honest and engaging cinematic language to our entire portfolio of work.
2017 has seen Urtext Films move its base from Australia to Brooklyn, New York as we look to engage with larger audiences and form new and exciting collaborations.
Festival Selections:
Barbecue, 2017 Official Selection
SXSW Film Festival (World Premiere)
Sydney Film Festival
Frederick Film Festival (Opening Night Film)
Chicago Film Festival (Summer Series)
Devour Food Film Festival
Indie Street Film Festival
Hawaii Intl Film Festival Courtyard Cinema Series
Tartu Love Film Festival
Denver Food and Wine Festival
Down Under Berlin
Life Sciences Film Festival

Pablo's Villa, 2013/14 Official Selection
Sydney Film Festival (World Premiere)
Montreal World Film Festival
Slamdance Film Festival
Melbourne International Film Festival
Adelaide Film Festival
Revelation Perth International Film Festival
New York City Independent Film Festival
Antenna International Documentary Film Festival
WINNER, Atom Award for Best Documentary Short Form
Argentine Film Festival Australia & NZ
Irish Latin American Film Festival
Museum of Fine Arts, Boston
Toronto International Shorts Film Festival
St. Kilda Film Festival (Nominated – Best Director, Best Documentary, Craft Award)
Please Don't Rush, 2014 Official Selection
Docweek Australia
Byron Bay Film Festival (World Premiere)
St. Kilda Film Festival (Nominated – Craft Award)
New York City International Film Festival (Nominated – Best Short Documentary)
Central Texas Barbecue, 2014/15 Official Selection
Sydney Film Festival (World Premiere)
Melbourne International Film Festival
Antenna Documentary Film Festival
Adelaide Film Festival
St. Kilda Film Festival
New York City Food Film Festival (Opening Night Film / International Premiere / WINNER – Best Short Film)
Heart of Gold International Film Festival
Life Sciences Film Festival
Dungog Festival
Austin Film Festival
List of past and current clients:
We have been fortunate to work with some great clients and leading agencies during our time in South Australia.
South Australian Tourism Commission
Mitsubishi Motors (via Clemenger BBDO Adl/Syd)
Elders (via Clemenger BBDO)
SA Water (via Jamshop)
Fantastic Noodles (via Clemenger BBDO)
Royal Flying Doctor Service (via WDM Advertising)
Coopers Breweries (via KWP!)
Adelaide City Council 'Already Home' (via Clemenger BBDO)
Helping Hand (via Jamshop)
Health Workforce Australia (via Clemenger BBDO)
People's Choice Credit Union (via KWP!)
Cancer Council SA
Balfours (via Clemenger BBDO)
Transitions Lenses (via Clemenger BBDO)
JBS Global (via WDM Advertiing)
The Royal Adelaide Show (via WDM Advertising)
University College London Australia (via Lightbulb Digital)
WorkCover SA
Drug and Alcohol Services South Australia (via Jamshop)
Bank SA (via Clemenger BBDO)
Fasta Pasta (via Hybrid Advertising and Marketing)
Fantastic Crackers (via Clemenger BBDO)
Stratco (via Hybrid Advertising and Marketing)
Monjava Coffee (via Clemenger BBDO)
Jurlique (via Austrade and MRC)
University of Adelaide
DisAbility Living Inc (via SeeItNow)
National Pharmacies (via Jamshop)
Caffe Vergnano (via Hybrid Advertising and Marketing)
Windmill Theatre
Thinkers in Residence
Devine Homes (via OBM Marketing Melbourne)
San Remo (via Clemenger BBDO)
The Department of Primary Industries and Resources of South Australia
The Department of Trade, Energy and Infrastructure
Motor Accident Commission (via Clemenger BBDO)
Sony Music / ARIA
Rip It Up
Perks Accountants
Sight For All
Australian Dance Theatre
Jansz Wines (via KWP!)
Raine & Horne Real Estate
Glorious Homeless Records
Tourism Malaysia
The Neil Sachse Foundation
Department of Further Education, Employment, Science and Technology (via Showpony Marketing).
The Australian Institute of Food and Science Technology
Queensland Institute of Business and Technology (via Austrade and MRC)
Roving Enterprises (The 7pm Project)
Channel 7 (My Kitchen Rules, Worlds Strictest Parents)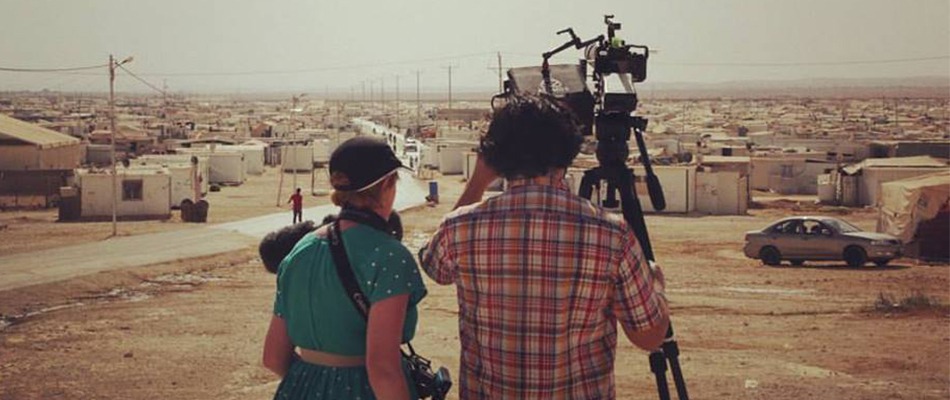 Photo credit: Daniel Joyce